Advanced Technology Proving Ground
Testing and Evaluation Capabilities
Located within the boundaries of the Department of Energy's 310-sq. mile Savannah River Site, Savannah River National Laboratory's testing demonstration range supports testing and exercise activites year-round. The ever-evolving testbed applies scientific and engineering capabilities to meet national security challenges while providing unique opportunities to test new ideas and concepts in a secure environment.
Within the secured boundary of SRS are a variety of facilities and geographical areas. The site's unique location provides access to the Savannah River, is home to two large lakes, and features 610 miles of roadways that cut across both open terrain and heavily forested areas. Decommissioned nuclear facilities, special nuclear material storage areas, rail yards and more allow endless testing and training environments for any situation.
Geography
• 310 square miles (forested canopy/open areas/swamp land)
• Federally protected 1,500-acre dedicated outdoor test area
• Two lakes (2,500 and 1000 acres) up to 70' depth
• Humid subtropical climate
Infrastructure
• Numerous radiological and clean research labs and buildings
• Legacy buildings, power lines, other infrastructure, roads
• Wide variety of sealed and high-dose radioactive sources
• Government rail system • Underground tunnels/facilities
• Medium voltage test bed
Contact Information
Timothy Whitney
Phone: 803-679-7077
Email: timothy.whitney@srnl.doe.gov
Cybersecurity
• RF Spectrum Test Facility
• ICS/SCADA modeling lab
• Electric grid vulnerability lab
• Electronic Warfare (Future)
• Cyber wireless test and evaluation (Future)
UAS/C-UAS
• FCC Experimental Station License
• Rural operations and separation from controlled airspace
• 2,500' x 50' paved runway (partially complete – 1000' x 50' paved)
• FAA Special Use Airspace: National Security Area (can be restricted under 14CFR 99.7) • Near-sea level density altitude
• Beyond Visual Line of Sight flight operations
• FAA Certified Pilots
Training and Exercises
• CBRNE/CWMD detection materials and detector benchmarking
• Radiological material handling and packaging training
• 15 years of experience executing field exercises for U.S. government entities
• 24/7 exercise support utilizing above capabilities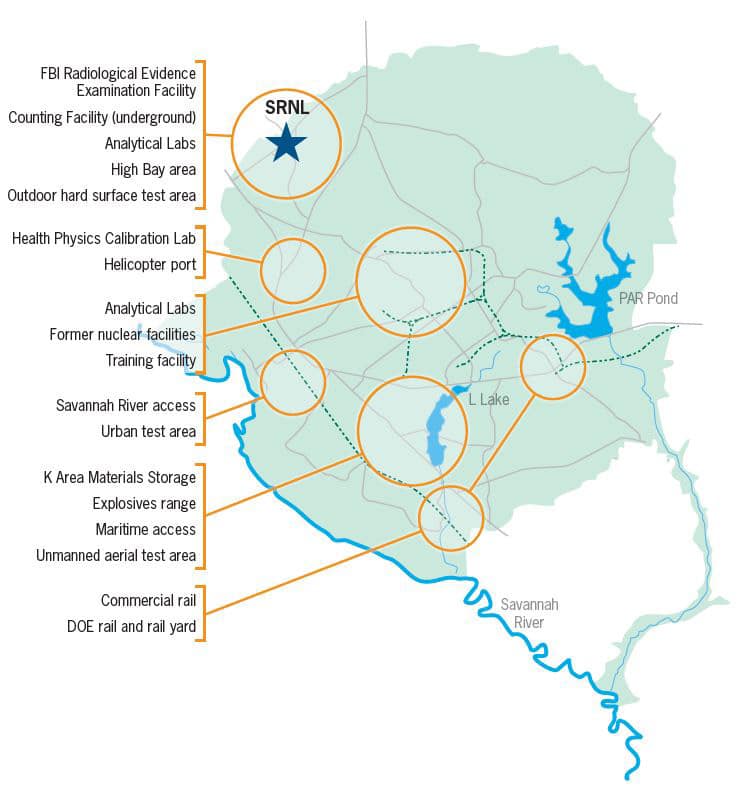 The size of the Savannah River Site is comparable to the beltway in Washington D.C.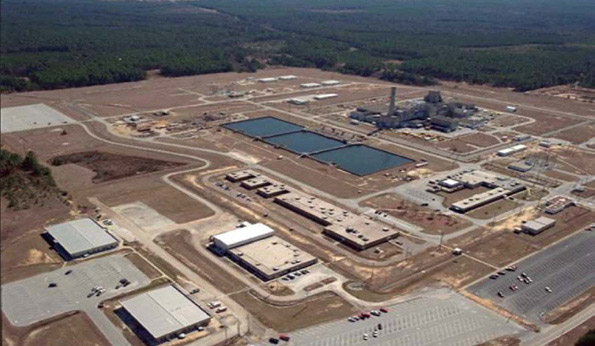 Decommissioned Reactor Range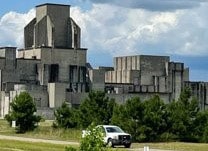 Entombed Reactor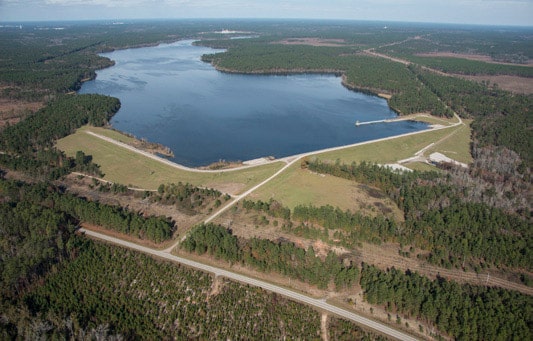 L Lake – 1,000 Acres/70' Depth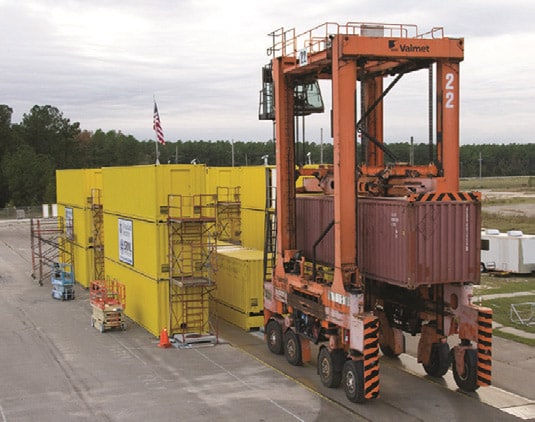 On-dock Rail System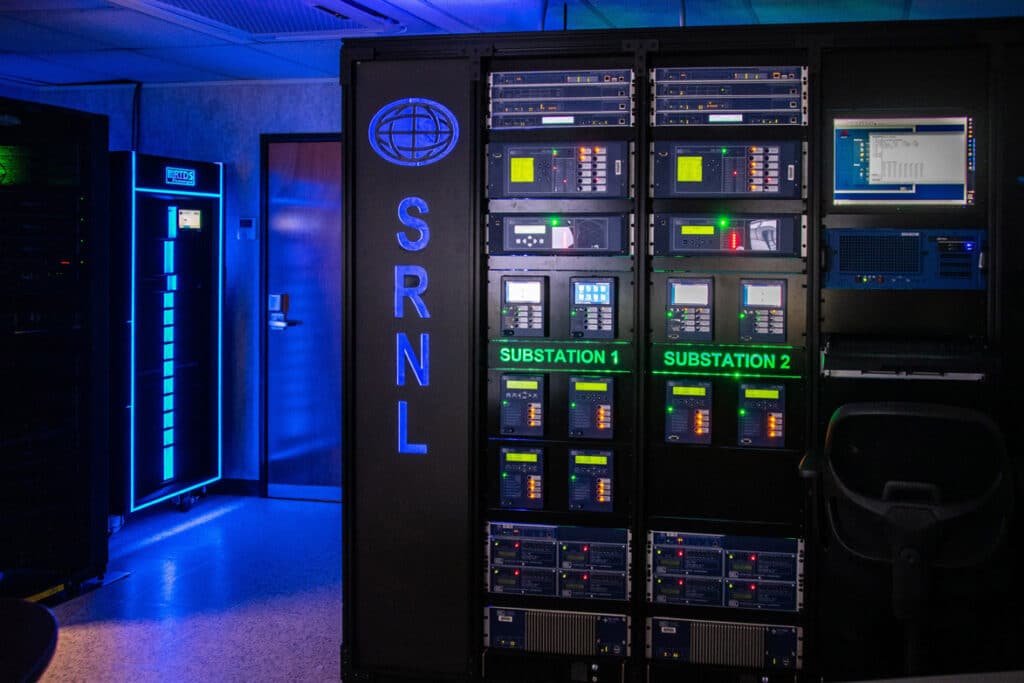 SRNL Cybersecurity Lab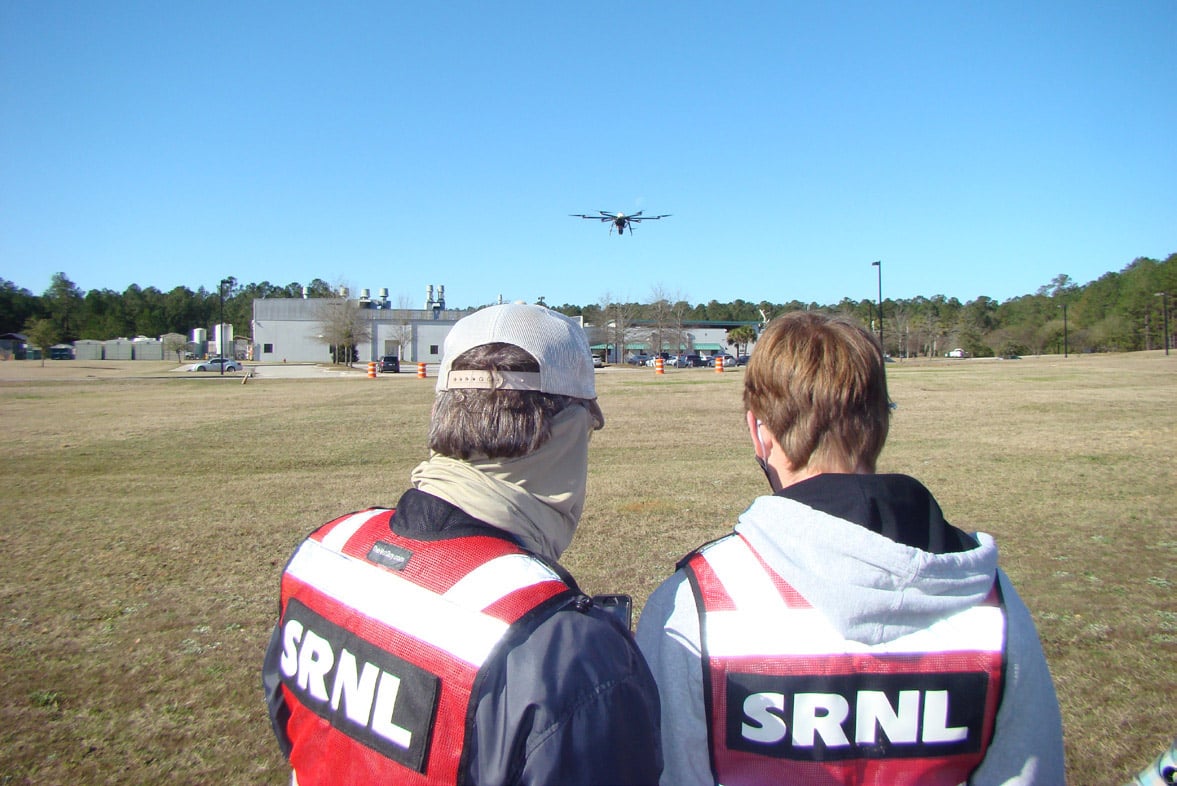 SRNL UAS Team Members During Field Test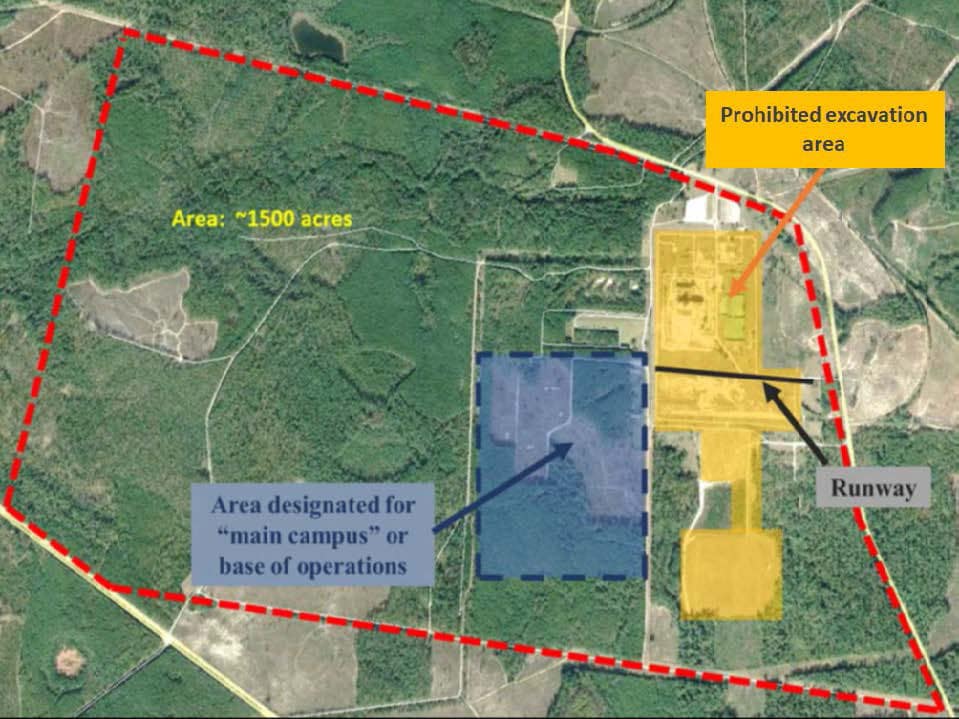 UAS Range Build-out