Advanced Manufacturing Collaborative
Mission
The mission of the Advanced Manufacturing Collaborative (AMC) is to identify, develop, scaleup and integrate new technologies into critical DOE production efforts and into the industrial manufacturing sector while supporting key Savannah River National Laboratory strategic goals.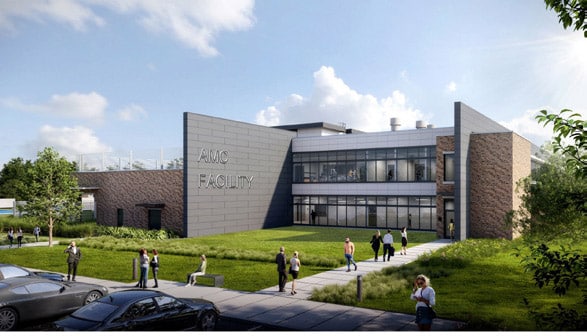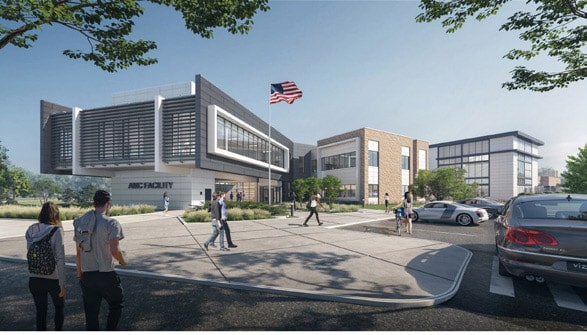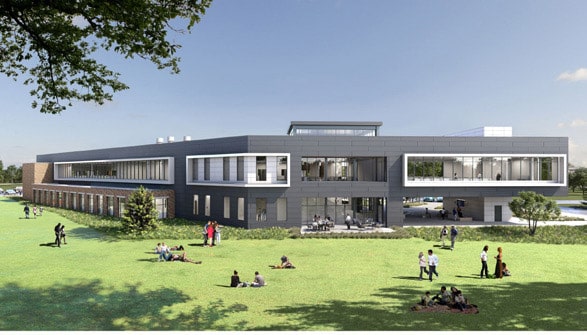 The Advanced Manufacturing Collaborative is sponsored by the U.S Department of Energy Office of Environmental Management to support collaboration between the Savannah River National Laboratory, the University of South Carolina Aiken, as well as private industry, academia and local, state, tribal and federal level government entities. Groundbreaking for the AMC took place in April 2022.
Background
The Advanced Manufacturing Collaborative will be the primary point of confluence for SRNL's academic and industrial partnerships and will contain a multitude of advanced manufacturing projects including:
Technology and Innovation
SRNL's vision for the facility is to achieve rapid innovation, ensuring creation of high-impact manufacturing solutions serving EM and other sponsors. The building itself and all manufacturingrelated instruments and machines will be equipped with both research-grade and off-the-shelf sensors to create an information-rich, well-curated data cloud.
The AMC will create a more open environment for collaborative advanced manufacturing research and development in areas such as process intensification, cyber security, robotics, smart manufacturing, virtual reality and additive manufacturing. The space will allow SRNL to shape the future of manufacturing innovation. The AMC will serve as the catalyst helping to promote collaboration between academia, industry and government in the area of advanced manufacturing to support regional, national and global missions.
Collaborative Environment
The Advanced Manufacturing Collaborative will be located on the campus of the University of South Carolina Aiken. It will facilitate a free flow of students, researchers, business leaders and investors to build an integrated community focused on manufacturing science, technology and innovation. The building will include chemistry labs, engineering fabrication labs, high bay and industrial space, and staff offices. This will catalyze growth and prominence in the region and position SRNL as a national leader in advanced manufacturing.