Postdoctoral Opportunities
SRNL employs the most qualified, forward-looking postdoctoral researchers in the sciences and engineering disciplines.
Postdoctoral researchers are provided an exciting learning environment, joining multidisciplinary teams solving complex energy and national defense challenges.
Working alongside experienced research mentors, SRNL postdoctoral researchers apply exceptional critical thinking and analytical skills to advance science and solve complex problems. Specific opportunities include research on nuclear and global security issues, such as nonproliferation, environmental remediation, and energy and cyber security. SRNL is dedicated to scientific discovery and its application to some of the most challenging problems facing our nation.
Postdoctoral research positions are approximately one-year appointments with an option to renew up to a total of three years. Most postdoctoral researchers are employed at SRNL for a two-year period. After two years of national laboratory experience, the option to transfer to an SRNL staff position is possible. SRNL equips postdoctoral researchers with the skillset to further develop themselves into professional scientists and engineers.
Publication of research results in a discoverable peer-reviewed journal is expected within two years of postdoctoral experience.
Research opportunities include various topics spanning the three mission areas and six core competencies of SRNL.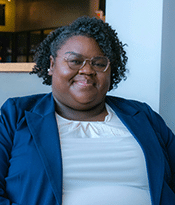 Valerie Nwadeyi, Ph.D.
Nuclear Engineer. and Radiological Science
University of Michigan

I chose SRNL not only to be closer to family, but also based on the opportunity for interdisciplinary research.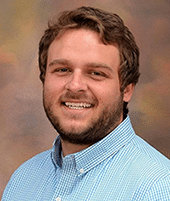 Corey Martin, Ph.D.
Inorganic Chemistry/Materials Science
University of South Carolina

In graduate school, I worked with SRNL scientists to develop thorium-, uranium-, and plutonium-containing metal-organic frameworks. I sought to continue engaging in the high-level of science achievable at SRNL.
Named Postdoctoral Positions
SRNL offers several prestigious named postdoctoral positions. All named postdoctoral research positions are fixed term, which are mentioned below. If you would like more information on any of the positions – specific eligibility criteria and application requirements – please contact the SRNL Postdoctoral Research Program at postdocprogram@srnl.doe.gov.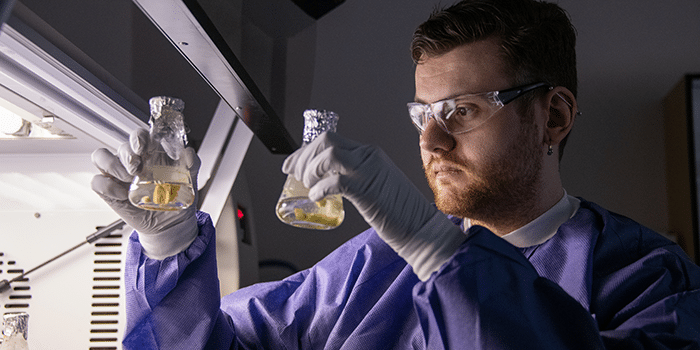 Dwight D. Eisenhower Postdoctoral Research Fellow
Designed for pioneering researchers focused on expanding the boundaries of science and engineering, this distinguished postdoctoral fellow position is designed to attract the most qualified, forward-looking individuals in their field to join the SRNL team. Individuals must be dedicated to scientific discovery and its application to some of the most challenging problems facing our nation. Exceptional candidates will have the ability to communicate innovative scientific concepts as evidenced through multiple peer-review publications. Eisenhower Fellows will have a demonstrated scientific ability in research interests that are well aligned with SRNL's core competencies or missions. Appointments are highly competitive. A research white paper and three letters of reference are required at the time of application. Testimonials should address the applicants direct experience in furthering the state of research and technology.
Laboratory Director's Postdoctoral Research Fellow
Created to hire top talent to further SRNL's core competencies, qualified candidates must demonstrate skillsets to advance the laboratory's strategic goals through scientific exploration. Qualified candidates should apply through the standard postdoctoral research associate hiring requisition.
Minority Serving Institutions Partnership Program (MSIPP) Postdoctoral Research Program Fellow
Supporting the mission of the Department of Energy Office of Environmental Management (EM), eligible individuals must have obtained a doctoral degree in a STEM discipline and been granted one or more undergraduate or graduate degrees from a minority serving institution (MSI). More information can be found here: Working with SRNL – MSIPP Research Areas (srs.gov)