Unmanned Aircraft System (UAS) Program at SRNL
The SRNL UAS Program was created in 2017 and has been growing, evolving, adapting, and innovating ever since. The mission is to provide support to 1) the Savannah River Site and its various tenants and SRNL, 2) the Armed Forces, U.S. Government, Law Enforcement, and Intelligence Community, and 3) emergency response, as necessary.
The SRNL UAS team consists of a program manager, operations manager, an aviation safety officer, six FAA Part 107 certified pilots, and a trusted operator program level 2 remote pilot. Another individual serves as ground control support and as a visual observer
Currently has 20 UAS aircraft (rotary and fixed wing) in its fleet
In 2021, logged over 100 flight hours and more than 350 flights
Missions include exercises with the military, infrastructure inspections, aerial photography and videography, emergency response exercise support, training and currency, research and development activities, and other U.S. government support
Recipient of the 2020 and 2021 Department of Energy (DOE) UAS Unit Award, and the 2021 U.S. General Services Administration (GSA) Premiere Federal Aviation Unmanned Aircraft Systems (UAS) Award
Large-scale Capabilities and Operations
Ground-based radar system – 3-paneled system, 360° coverage
1500-acre testing/operational range with varying physical terrain
Several types of UASs – commercial, custom and military
Federal Communications Commission (FCC) Experimental Station License
Access to meteorological instrumentation and onsite tower data
Power and internet equipped space in testing area
Beyond Visual Line of Site (BVLOS) Certificate of Authorization (COA)
Night operations, 1200' above ground level (AGL) ceiling
Mobile command vehicle available
Large scale R&D laboratory support
Successful Partnerships
Defense Threat Reduction Agency (DTRA)
Virginia Tech (Unmanned Systems Laboratory)
U.S. Army and the United States Military Academy (West Point)
U.S. Air Force
U.S. Marines
U.S. Naval Academy
South Carolina National Guard
Federal Bureau of Investigation (FBI) – Support of training classes
Transportation Security Administration (TSA)
Savannah River Site, some examples include:

Area Completion Projects – reactor building inspections and rooftop herbicide application
SRS Emergency Management – emergency response exercises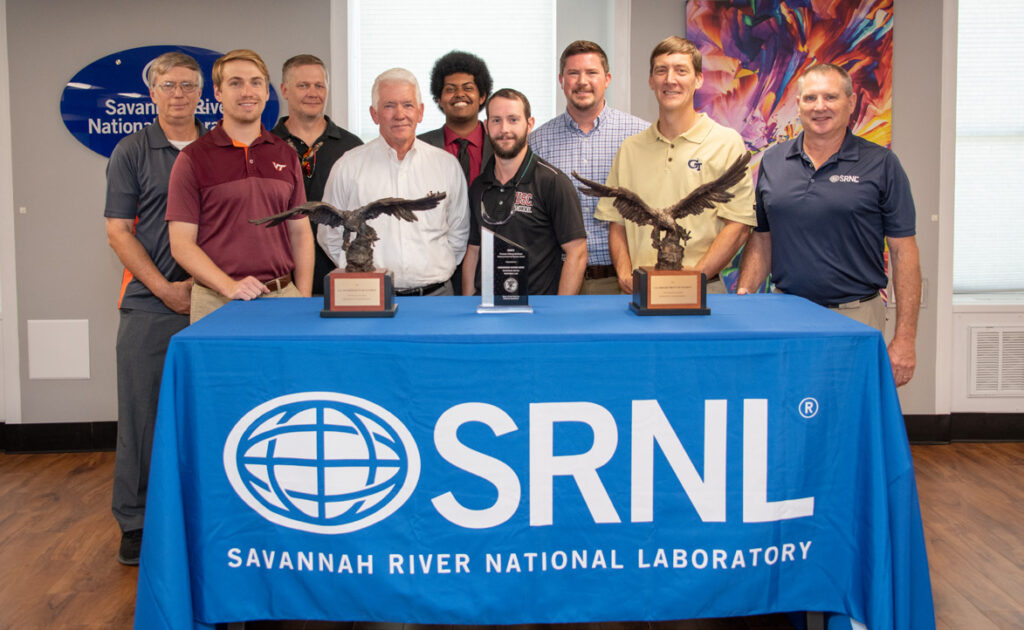 Members of the SRNL UAS Team with DOE and GSA awards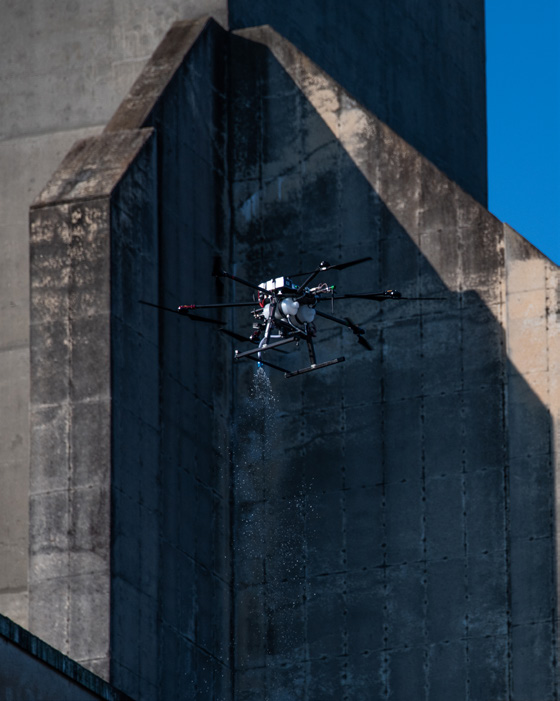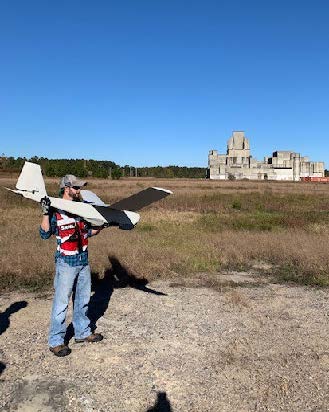 Reactor building inspection & herbicide application; fixed-wing aircraft.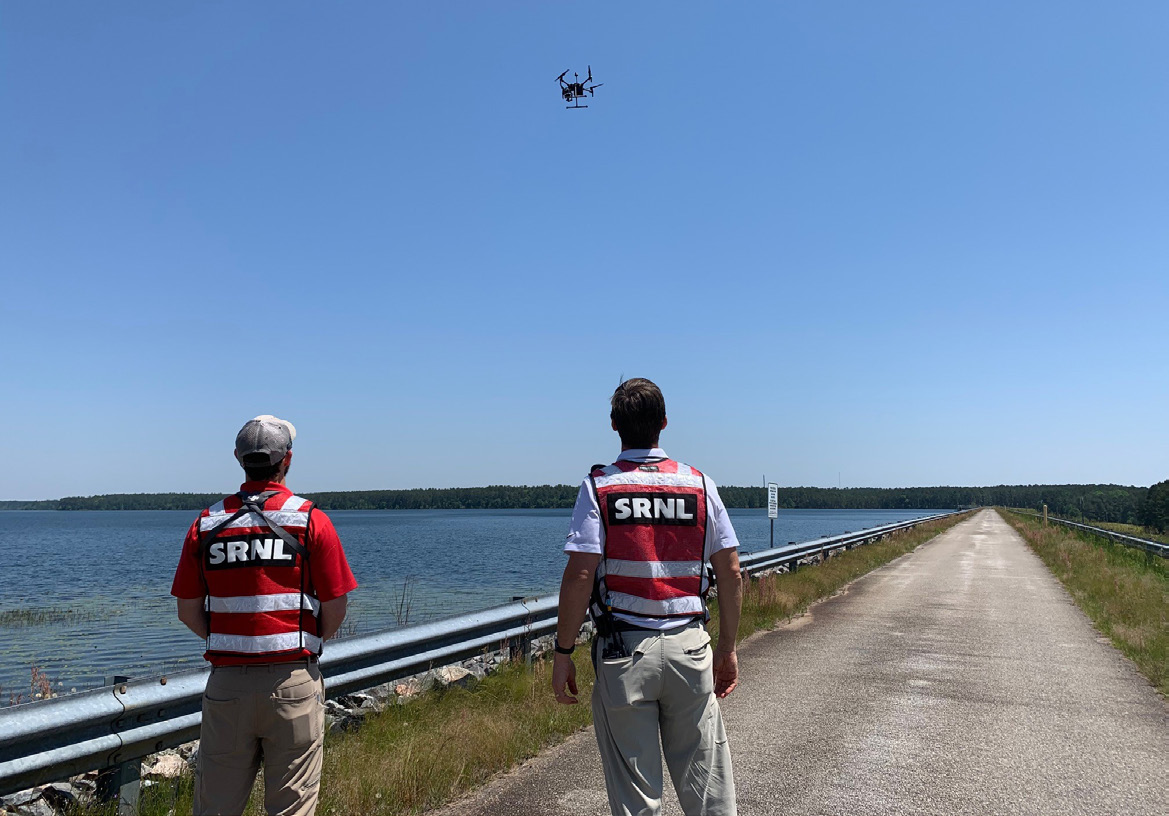 Members of the UAS Team during flight operations.