AIKEN, S.C. (Nov. 15, 2019) – The American Institute of Chemical Engineers (AIChE) recently elected Savannah River National Laboratory Senior Fellow Engineer Dr. Thong Hang an AIChE Fellow. Given annually, the title recognizes AIChE members with at least 25 years of experience for their outstanding professional accomplishments and service to chemical engineering.
Dr. Hang was recognized for thirty years of contributions in the chemical process engineering and computational modeling fields.
SRNL Associate Laboratory Director, Bond Calloway, a past AIChE President, said Hang's expertise significantly contributed to SRNL capabilities. "Thong's models have led to SRNL being nationally recognized in ion exchange system modeling, especially for the purposes of design, optimization and predictive capabilities in real-world applications," said Calloway. "His expertise has led to cost-savings and increased safety in the nation's cleanup program."
Currently, Dr. Hang is involved in the Savannah River Site (SRS) tank closure project, primarily focused on the Tank Closure Cesium Removal Process or TCCR. TCCR is a demonstration project designed to accelerate the removal of radioactive waste that uses ion exchange columns and a special engineered resin to remove cesium from salt waste. Successful operations of TCCR will represent a major step forward in the liquid waste cleanup mission at SRS and across the DOE complex.
His other accomplishments include serving as the 2019 chair of the AIChE Nuclear Engineering Division NED where his responsibilities included managing plenary sessions and technical sessions related to Hazardous and Nuclear Waste Processing and Management.
"It is a great privilege and honor for me to be part of this elite group," said Hang. "It is a significant achievement to be recognized and nominated by my peers."
Dr. Hang will be awarded the AIChE Fellow pin and plaque at the Annual Meeting in Orlando this November. He received a PhD in Chemical Engineering from Rice University.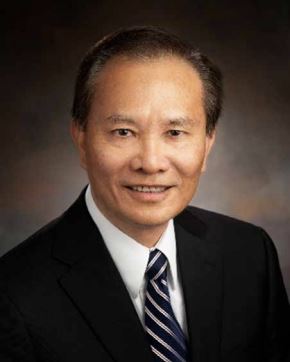 Savannah River National Laboratory Senior Fellow Engineer Dr. Thong Hang has been elected as a fellow of the American Institute of Chemical Engineers (AIChE). 
###